Your Members Deserve the BEST
Give Them the Ultimate in Convenience and Personalization Without Breaking the Bank
Using the JAMWORKOUT software platform is a no brainer.
We were built with YOU in mind.
Re-invent yourself on a budget.

Bring technology to your club

Service more members

Reduce attrition,

AND keep your club's soul.
Universally Compatible
Agnostic
No need to buy loads of expensive, disconnected equipment.  JAMWORKOUT brings your entire club together- connecting members, technology and results to create a seamless technology-led environment. Offer hyper convenient, personalized training to every member.
Any Style of Training
Customized for your individual member
With JAMWORKOUT, you create your programming.  We provide an extensive library of fitness videos, you can choose a premade workout, edit one or even create your own.  Have a large athlete base or group of seniors? Create programming tailored to them, not one size fits all.
Fits in Your Existing Club
No Need to Change What is Working
Our systems are designed to work in both a staffed and unstaffed clubs.  They can augment personal training AND group training OR act in place of trainers with minimal staffing. And with our JAMIE kiosk, you will have a trainer available to answer questions and sell for you too.
We have over 400 members using JAMWORKOUT TrainerOnDemand, and our usage is through the roof.
– Mike P., Alpharetta, GA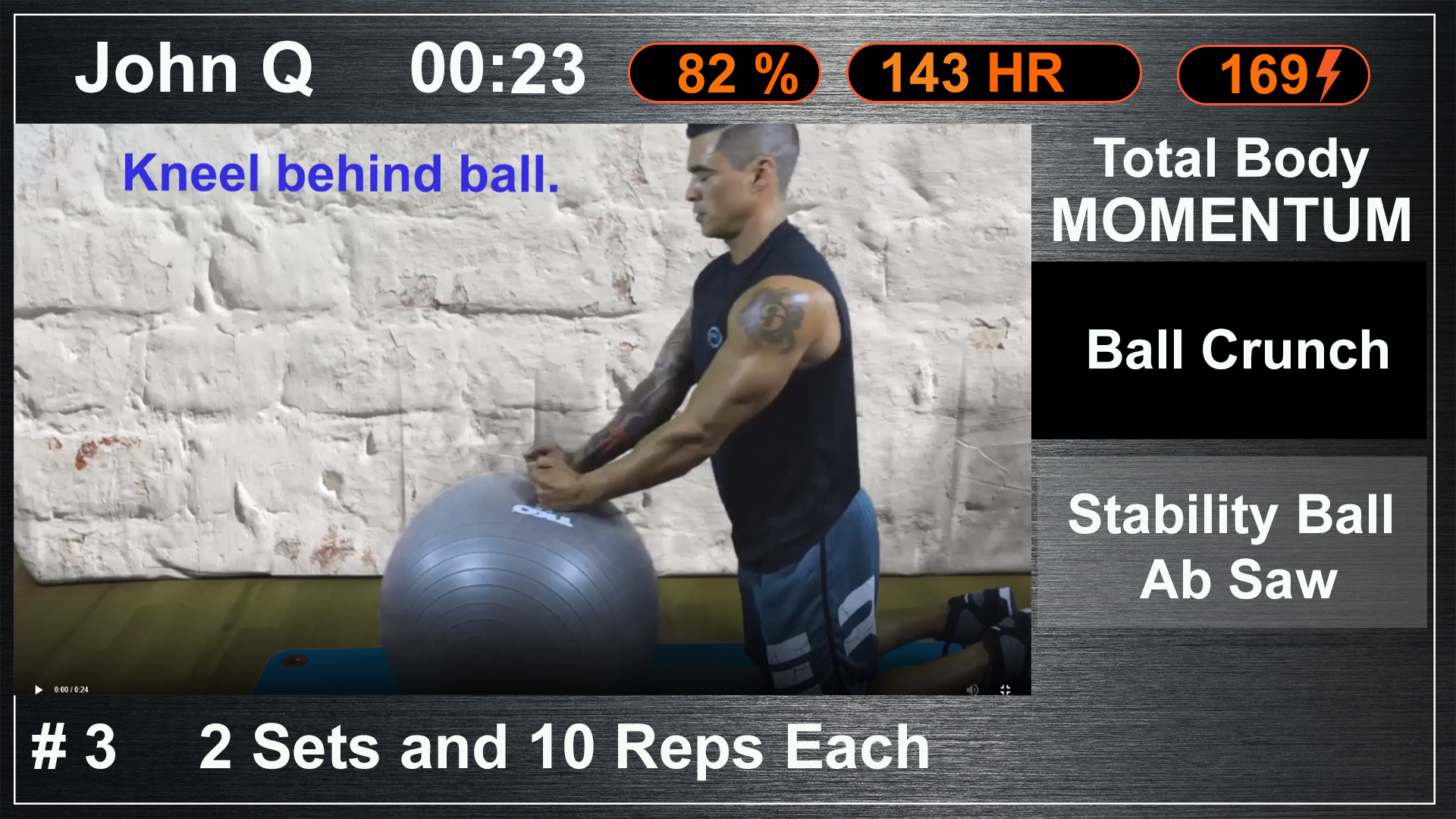 TOD- JAMWORKOUT'S TrainerOnDemand
TOD is a completely customizable, agnostic guided training system for your club or studio.  TOD is designed to work with any equipment, any training style, and any programming.  This means TOD can work in your CURRENT club, without big expensive equipment or additional staff.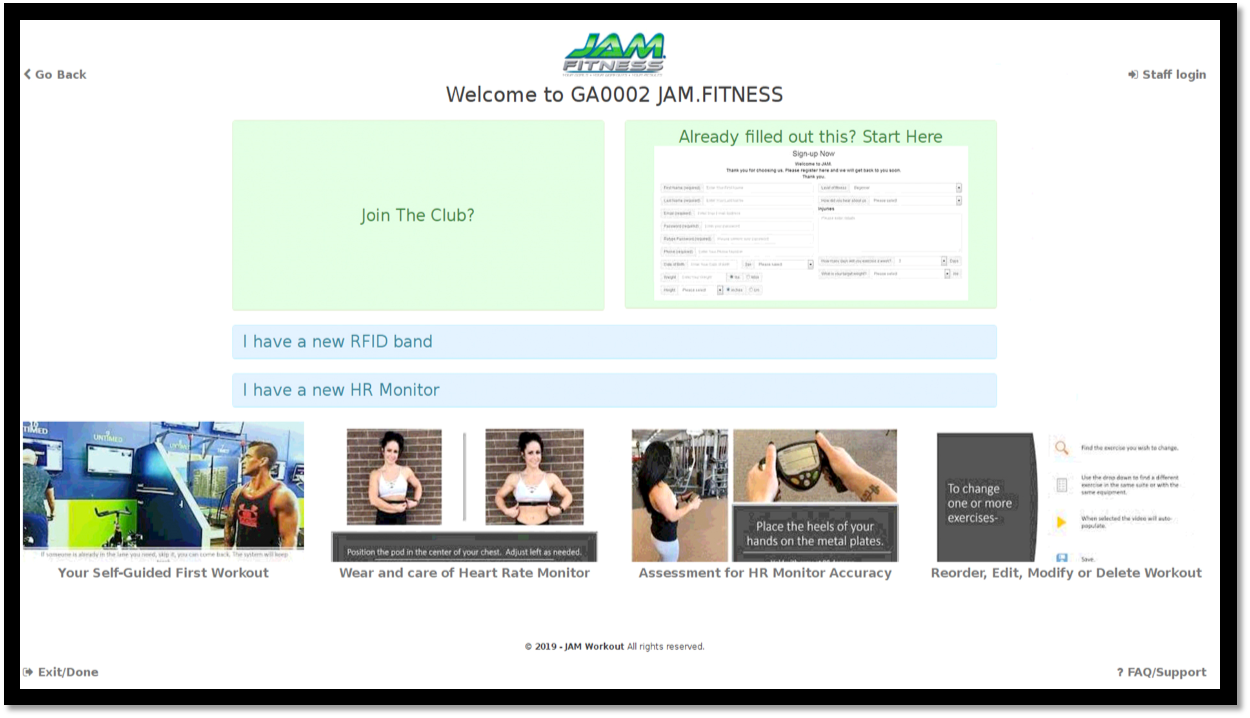 JAMIE Kiosk- Our InteractiveEducator
The JAMIE system, is an educational engagement tool for your club. JAMIE can be used for promotions, announcements, an educational resource, or even staff-free sign-ups and chat assistance. JAMIE works as 24 hour desk staff for your club, always available to answer questions and give direction.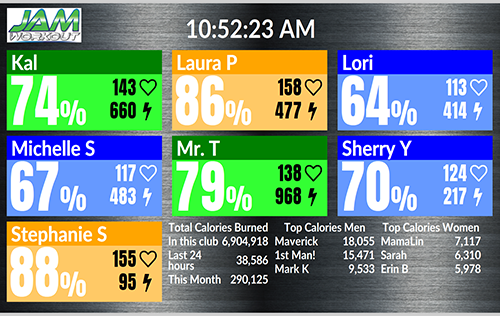 HERMON- Whole Club Heart Rate Monitoring
Many clubs have recently joined the heart rate revolution, by using heart rate monitoring in their classes and group fitness.  But you might be missing a huge market-  JAMWORKOUT believes your club culture should extend outside the classroom. And at far less than the "other guys" charge.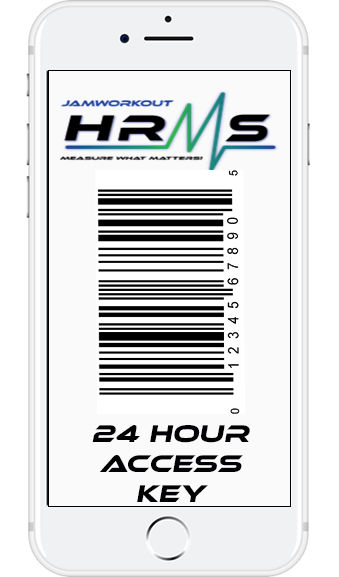 Our NEW App -Calories Count EVERYWHERE
Your calories should count no matter where you do your workout.
With our new app-EVERY Calorie MATTERS!
Other features like: works with your club account or independently, can open the door for your home club.
See Your Club with the JAMWORKOUT Solution
Initial 3D Drawing of YOUR Club when you schedule your demo.
Send your Info