Meet JAMIE
Just About Me Interactive Educator
ENGAGEMENT & ONBOARDING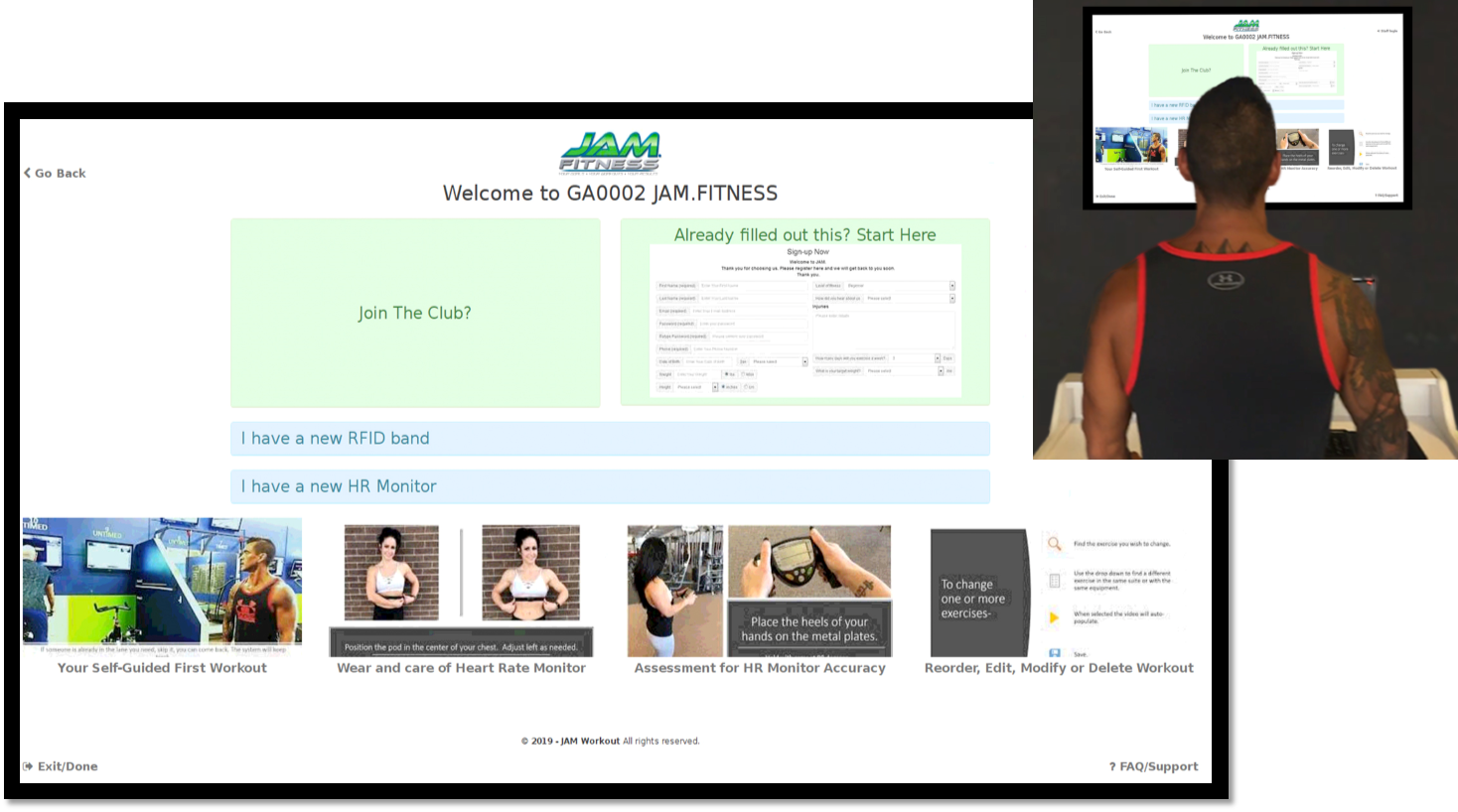 Give your members a place to learn and interact with you- ON DEMAND.
Sell
Sell access to your TOD or HR Monitor service on the spot with JAMIE.  No staff required.  Easy to use for the member- and available 24/7 so you never miss a sales opportunity.
Educate
Use the video library to educate your members on the how to's for TOD/HeRMon. Our tutorial videos provide consistent onboarding messages for your new members.
Support
Online support is key for issues or challenges.  Whether your member needs tech help, exercise help or programming help, JAMIE can give them the answers they need.
Increase Your EFT (5-20k/mo.)- No Additional Staff