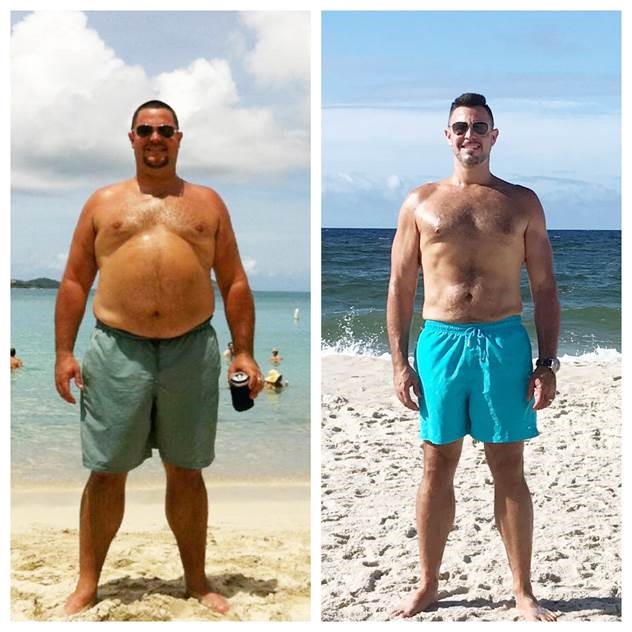 Jeremy's Story
MEMBER SINCE June 2016
1. In a few sentences please tell us a little about yourself? 
I've been a traveling sales rep for 10+ years, married, with an 8 year old daughter. After not eating right and lack of "consistent" healthy lifestyle due to blaming travel as an excuse, I ballooned up to 295 pounds in my mid-30's
2. What do you love most about JAM.FITNESS?
It starts with the numbers. I know if I burn 800-1,000 calories any given day, without measuring anything then I've started my day in the positive on the fitness spectrum. I know that's a very broad outlook to start with, but it's the small wins that can help lead to others that are a great starting point. From there, I feel JAM has helped me limit the liability of allowing myself to make excuses to not sustain a plan. For example, it is easy to walk into a gym without focus and not achieve gains if you don't know on that given day exactly what you plan to do.
3. What results have you seen since joining JAM.FITNESS?
I've lost 35+ pounds and gone from 26% body fat down to 18%! Because I know how to continue on my daily journey with simple fundamentals, there's no doubt or hesitation in my ability to get under 15%!
4. What motivates you to stay so consistent with your workouts?
I feel like the commitment I've made to myself, with a specific plan for my needs, is more like a partnership with JAM to sustain my healthy lifestyle long term as opposed to setting a goal with an end date.
5. How many day a week do you typically workout at JAM?
I maintain my healthy lifestyle at least 6 days a week.