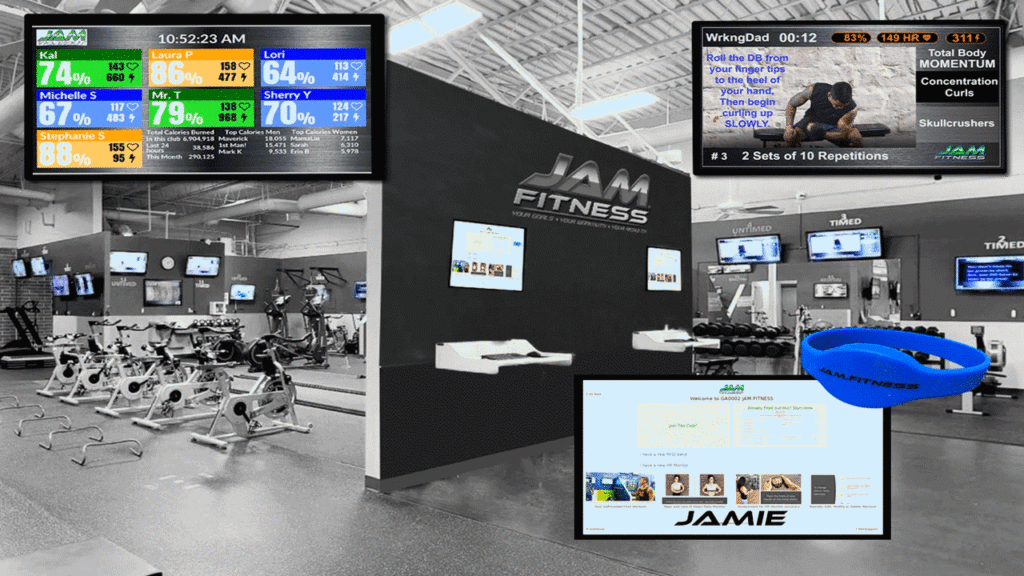 Just About Me
Fitness
Self-guided 24 hr. training facility. Just Swipe, Watch and Do.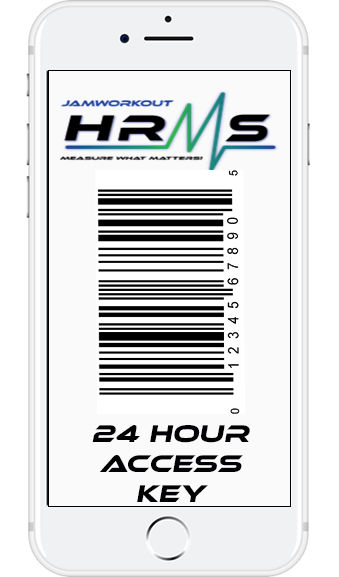 Ultra-convenient
This means secured key access 24 hour facility always available on YOUR SCHEDULE. No appointments, no class times, no excuses. We are fully equipped with security cameras and panic alarms.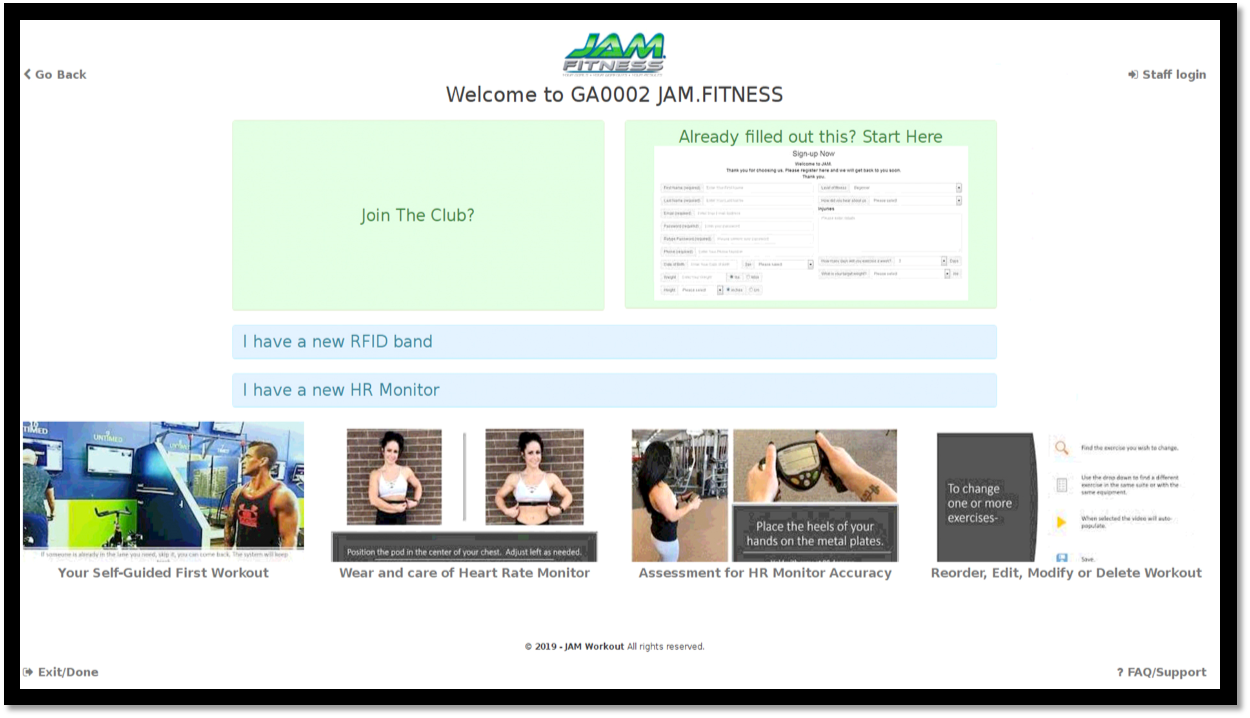 Support
With our Just About Me Fitness Interactive Educator (JAMIE), you are never more than a swipe away from a trainer or tech support. View and change workouts. Update goals and record assessments
Hyper- Personalized
Our exclusive JAMBand RFID device, is your access to the JAMWORKOUT system, your dashboard, and workouts.  Swipe at our JAMIE kiosk to see your dashboard. Swipe at the lanes to see your workout and videos.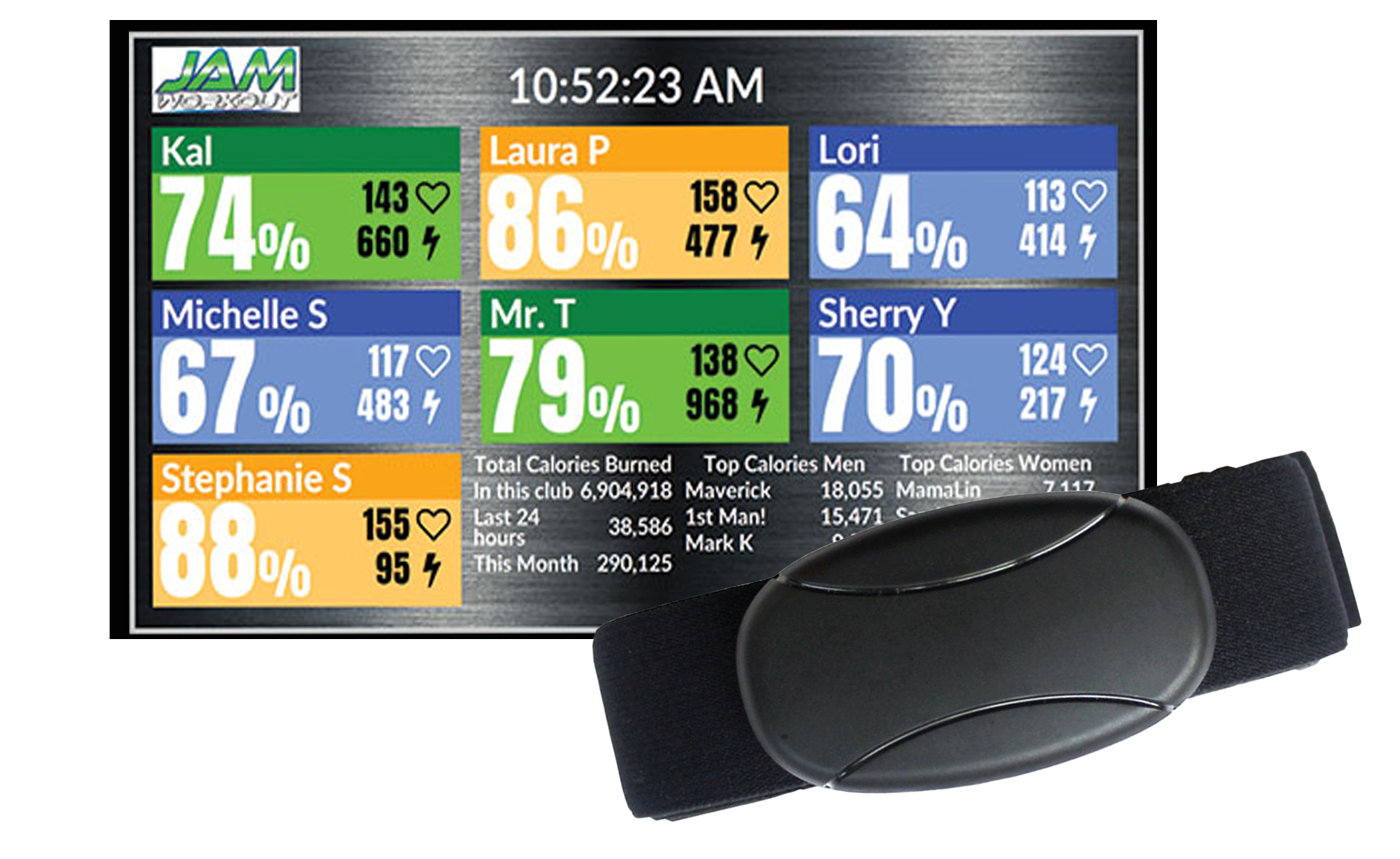 Science-based
Heart rate training allows you to set targets for every workout. We recommend; males, 800 calories and females, 500.  Challenge your friends or yourself on the leader board. Workout summary emailed after each workout. Use heart rate tracking outside with our app.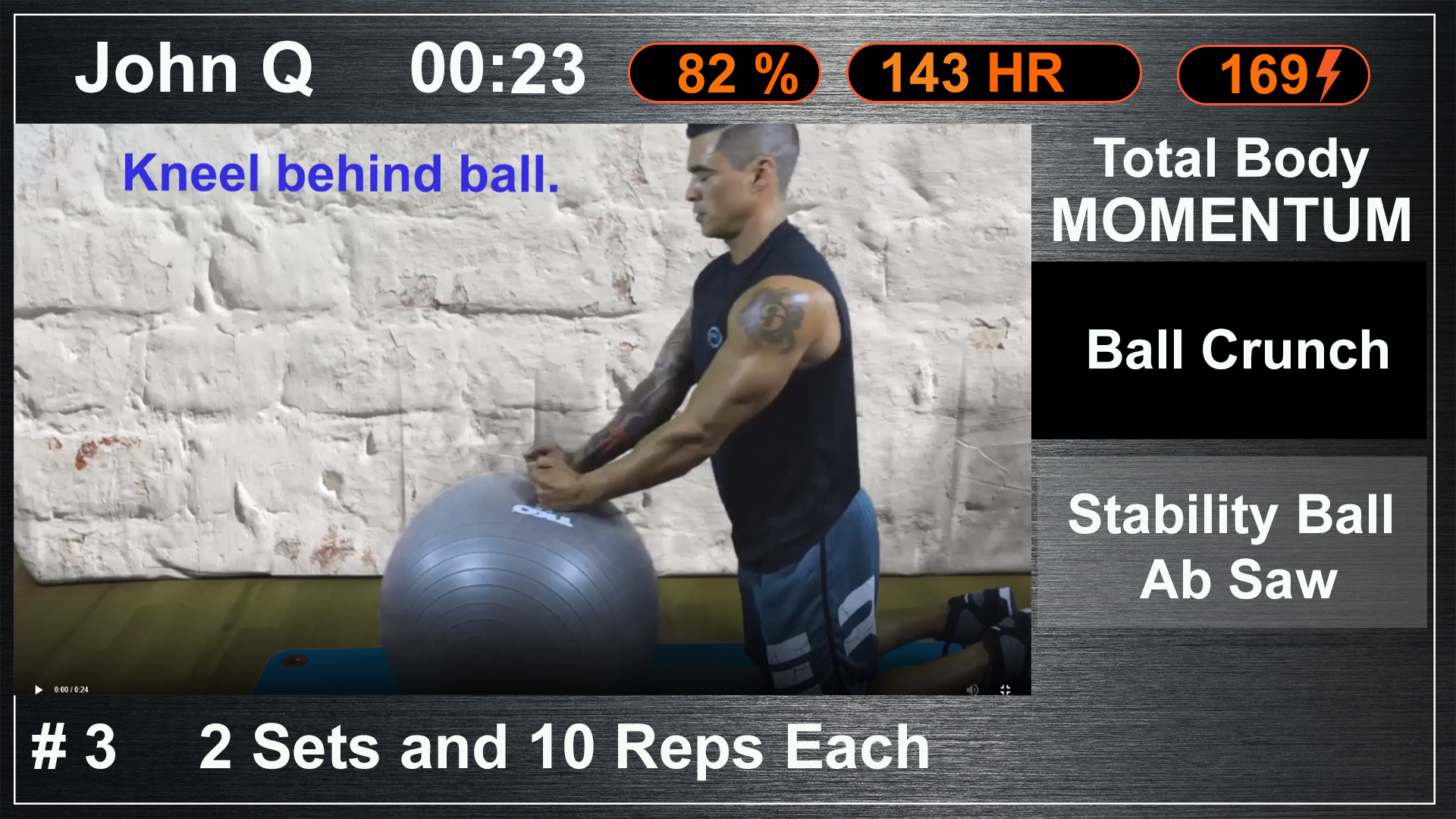 OnDemand Workouts
We offer HIIT, traditional training, cardio and kickboxing for levels beginner through advanced. Use or edit our pre-programmed workouts to get you to your goals, or make your own customized workout from over 800 video exercises.
Why come check out JAM.Fitness

?
We are a club unlike any other.
I have lost about 20 pounds.
The calorie counter motivates me because it keeps track of how many calories I burn per month.
ADAM – Member Since JAN 2017