Engage Members 24/7
Have a 24 hour club?  The TOD functions as an always on, always there trainer for your non-traditional members.
Additional Revenue
If you need programming, small group training, education style training, a replacement or stand in for a personal trainer, or supplemental training for PT clients, TOD can fill a need.
No Additional Staff Needed
Staffing is one of the greatest challenges in a club.  TOD works with no additional staff needed.
Keep Up With Members
Our unique back office system means that you can see everything from member usage and results to staff engagement activities and KPIs all from your home computer.
Assign Workouts
Want to go on vacation? Worried your clients will miss their workouts and not get the results you promised? Assign workouts in advance to exactly meet your clients' goals, current level of fitness and skills.
Create Workouts Your Way
Using the equipment that you have at your club or studio, you can create unlimited workouts, save them and even share them with other clients.
Monitor Progress
See their real progress instantly online. No more cumbersome notebooks, or inefficient programs.  You can see exactly what your client has done in their solo workouts, what their assessments can tell you, and stay up to date with the goals that are important to them.
Be a Video Star
Want to make your own OnDemand videos.  TOD gives you the information you need to create quality videos and become the face of your club.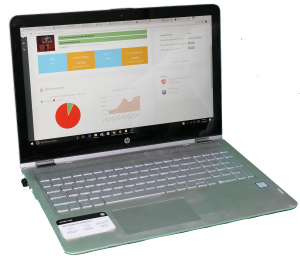 Member Dashboard
Available on your computer or mobile device, the member dashboard is a lifeline into the TOD System.  The dashboard holds goals, assessments, workouts, challenges, and progress details to maintain motivation.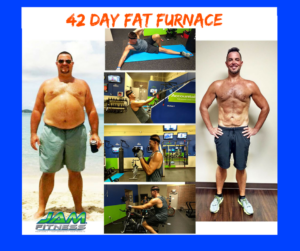 Choose Your Workouts
Choose your program or individual workouts based on your goals and fitness level.  All workouts and programs are editable, so you can customize a workout to suit you.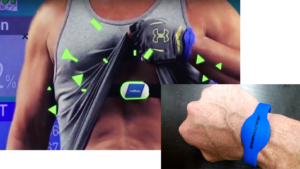 JAMBand and Heart Rate Monitor
JAMWORKOUT's HRMS is agnostic which means no matter what wifi enabled heart rate monitor you choose, our system can read and display your information.  JAMBands are RFID devices that allow you to access your workouts and information inside the TOD system. Wear both for every workout and maximize your potential.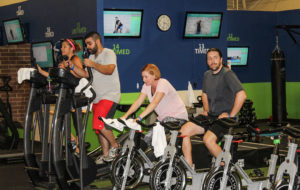 Warm Up
Men should aim for 200 calories burned during their warm up.  Women target 150. This ensures that the body is ready for exercise, and also counts toward your overall calorie targets of 800 men and 500 women.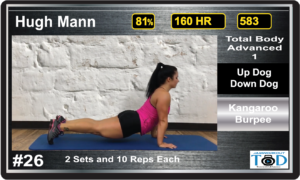 Work Out
Workouts can be HIIT style, body part specific, total body, traditional, timed or untimed. Your workout will play in every lane, along with your name, heart rate and calories burned. When you finish an exercise, the system will tell you where to go next.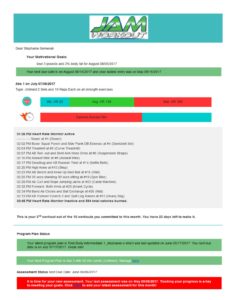 Summary Email
When you have finished your workout, the TOD system will email you a comprehensive wokrout summary that details your workout, calorie burn, and progress toward your goals.