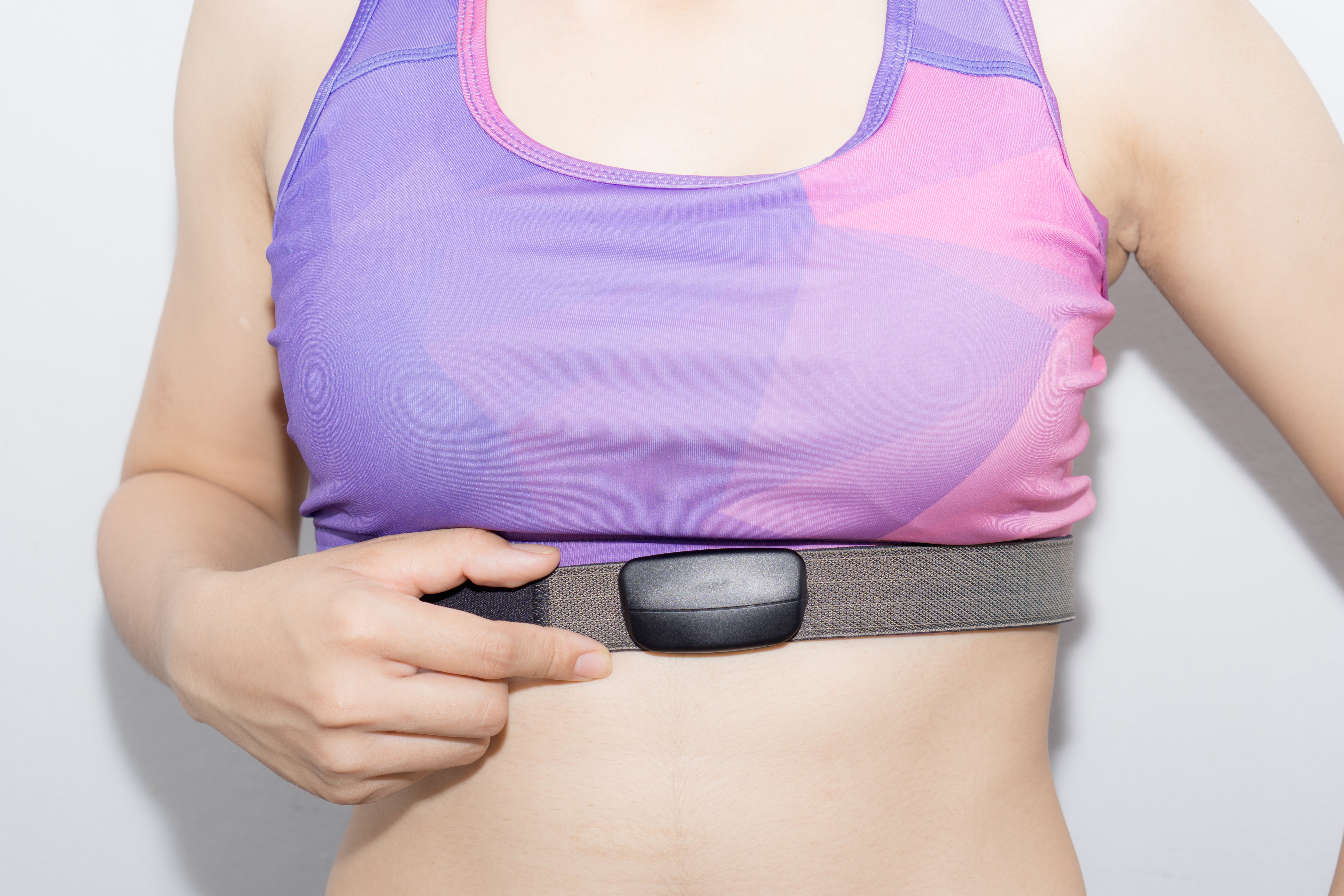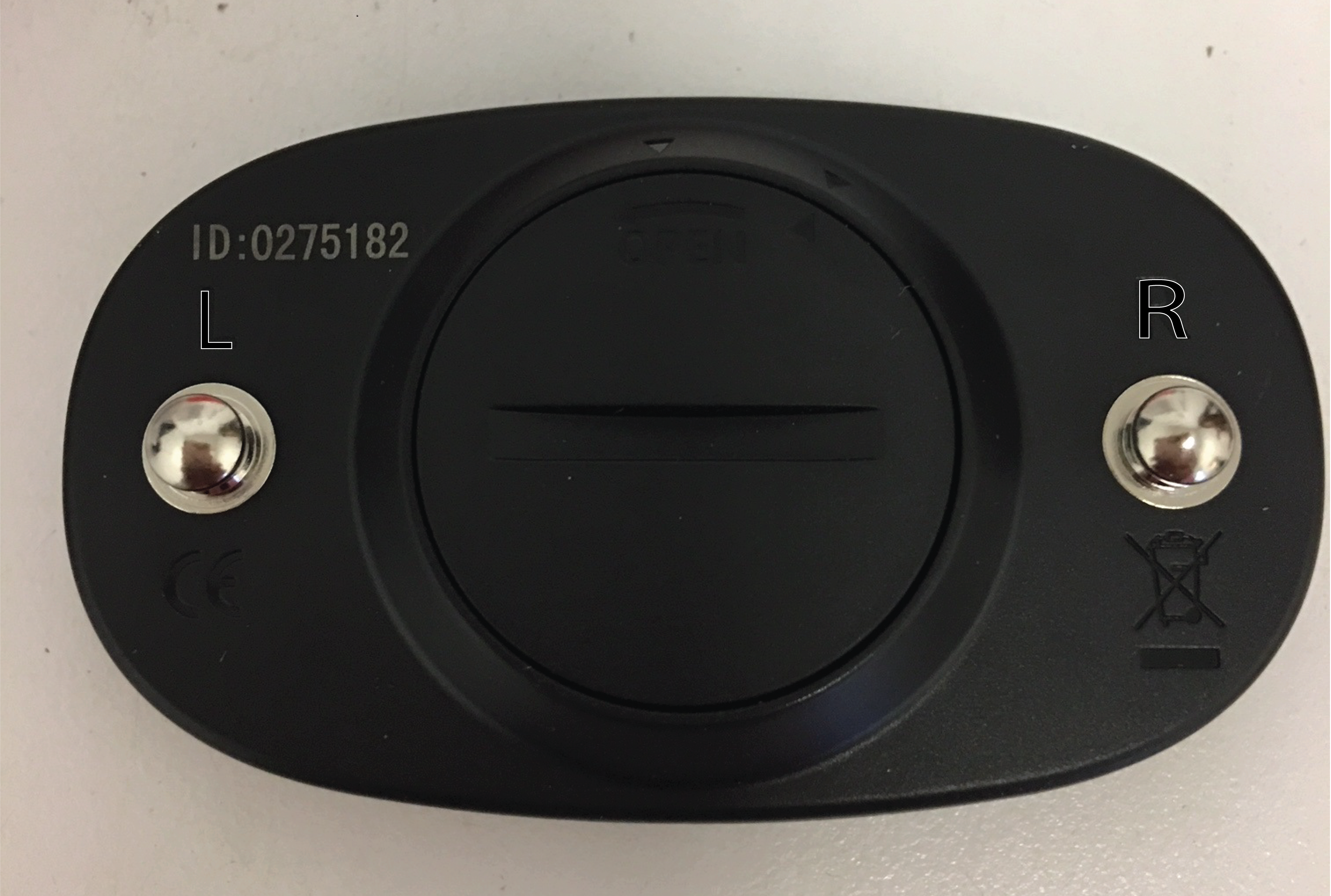 Identify ALL Heart Rate Monitors to avoid difficulties when assigning.
Open each box one at a time.  Remove the pod. Touch the snaps to the receptors on the strap.
The system should recognize the device as soon as the circuit has been completed.
The display will look like the one shown below.
Record the numbers (5 or 6 digits) on the box.
Return pod to box.
Repeat  for each pod.