Increase Your EFT $8k/month
Offer the Ultimate in Technology, Convenience, and Personalization
Fill this out to get an online worksheet and see YOUR club's profit potential.
Turn Key Technology
Use your existing club and equipment and create another revenue tier.
Proven Sales Process
Set expectations and sell members on a plan that works.
Ongoing Support
Education and support is always available for your members and staff.
"Sales have never been easier using JAMWORKOUT. We have over 400 members burning 1.5 MILLION calories a month!!!"
Mike P
"Loved the auto circuit training, with the virtual instructor. It kept me moving where I used to take a lot of breaks and check my email at other gyms. It had very creative exercises and kept my heart rate up the entire time."
Joel B
"This IS the FUTURE of personal training! Love the gym and the customized workouts. Just show up and my wristband and screens guide me along."
Steve S.
I love the flexibility of going when I am able to and still getting a full workout. I also love the virtual guidance at each point of the circuit."
Maynav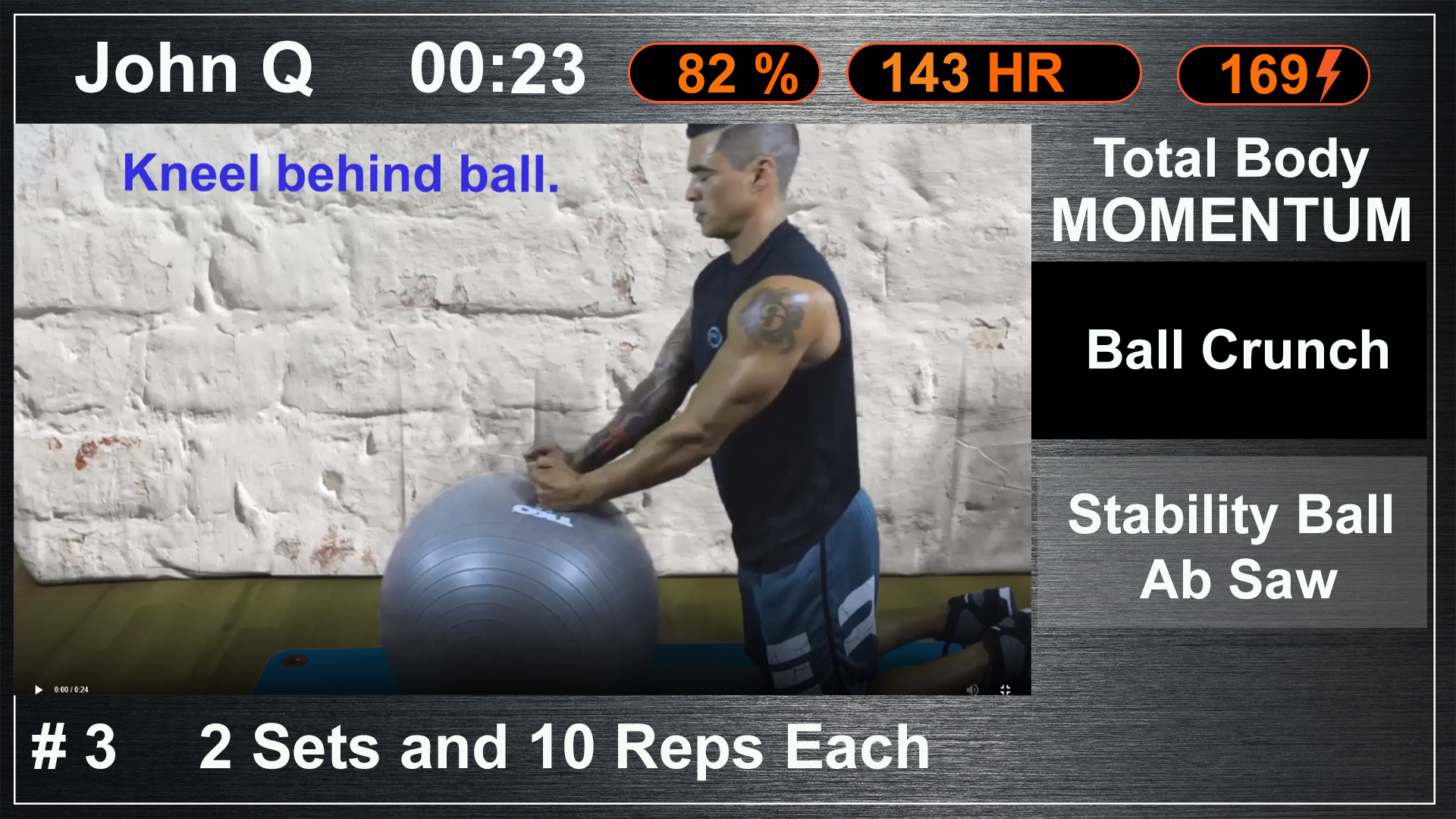 PERSONALIZE
Offer a unique selling proposition with guided training.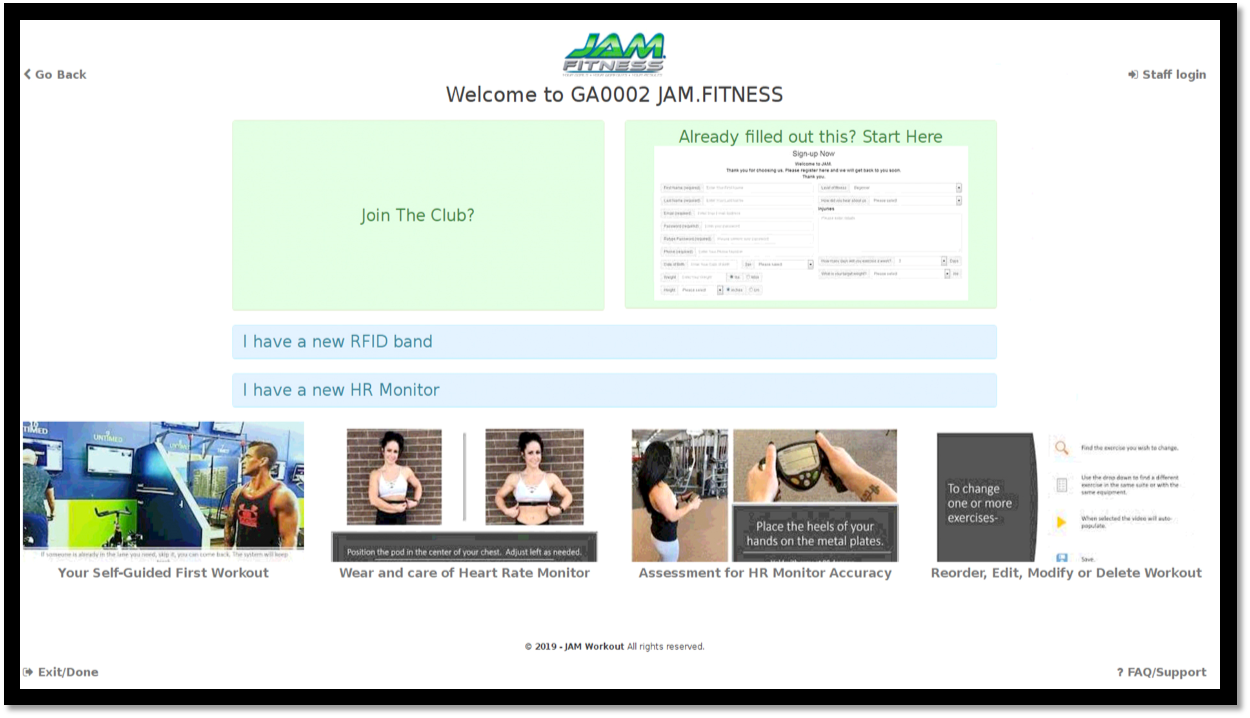 ENGAGE
Simplify your onboarding with our concierge system available 24/7.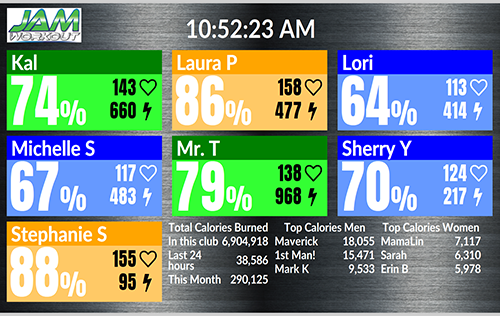 GAMIFY
Whole club heart rate monitoring for every member drives usage and results.